If your tree needs trimming, branch removal, pruning, looks diseased, or if it needs to be completely removed, you should hire a tree removal service. However, every aspect of tree servicing can be tricky as well as time-consuming, which is why hiring a professional company for tree pruning or removal is so important. Whether it is for safety or aesthetic purposes, hiring a professional is crucial if you want your end results to be the best as possible.
A lot of the time, tree removal is the result of a safety concern because you do not want any trees or branches to come crashing through your home, so make sure the trees on your property are safe. If you are interested in hiring a professional tree removal service, here are a few things to look for when making your decision:
1. Good References
Friends, family, and neighbours are all great sources of possible tree care referrals, as they have most likely dealt with similar foliage issues at some point during their property maintenance. Word of mouth is a great way to begin scoping out different tree services and companies. Typically, if you hear good things about a company through word of mouth, they are worth looking into!
2. Good Online Reviews
Besides looking for good things being said about the company by word of mouth, online reviews are another great resource. Some reviews are indeed biased, but online reviews are still a great source of insightful information based on customers' personal encounters with the company. These reviews can give you a decent idea of what that company's customer service is like.
Customer service is a crucial part of determining what the communication is like between that company and their customers. You should have no doubts that your company of choice cares about your individual tree servicing needs, and that they will be open with you about their services.
3. A Decent Amount of Experience
It is always important to look at how long a company has been servicing your community. An inexperienced tree service company could cause a ruckus and could even accidentally do more harm than good to your property. Being an experienced company means that they have been around for several years with a good track record of satisfied customers.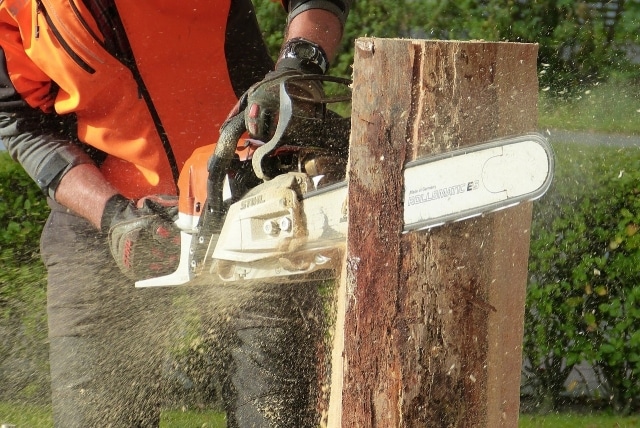 After a solid five years of work, a company has been around the block and dealt with a lot of different plant-related scenarios. A company like this will work a lot more efficiently, therefore saving you some money.
4. Make Sure the Company Uses Updated Equipment
A lot of different tools are needed for a complete tree service job, and it is better for the company to own all their equipment themselves rather than having to contract out even the smaller tools needed for the job. They should also be utilising proper protective equipment and gear, such as safety glasses, gloves, ear plugs, vests, and hard hats. Besides having all this equipment, they should be taking good care of it as well. This includes making sure that the equipment is in good shape and certified.
5. Make Sure the Company Is Insured
Insurance is a must-have for your tree servicing company. Their insurance should be stated in your contract. An uninsured company could mean bad news for you if there is an accidental injury on your property. A seasoned tree service company will happily answer any questions you may have about these technical details regarding insurance.
Why This Is Important
All these factors are a part of the homework that you do when researching different tree servicing businesses. Making sure they are properly licensed, certified, and insured is incredibly helpful in the end. After researching different businesses, you can begin calling them to get an estimate. Comparing the different rates can help you narrow down your options as well. You can also ask the company for a breakdown of their billing rates, which will allow you to ensure their transparency and get a better view of their rates.
At Perth Arbor Services, we offer a variety of tree maintenance services in the Perth area, including tree trimming, pruning, and thinning. If you have any concerns or are looking for a quote, contact us with any questions.